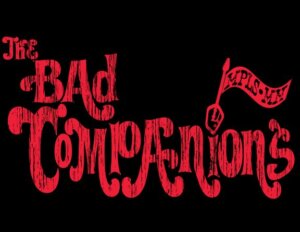 The Bad Companions
Alan Subola

The Bad Companions are a long standing Minneapolis roots-rock quartet. We're two guitars, stand-up bass and drums, with great vocals, and horns on special occasions, a strong original catalog and a vast setlist of rock-a-billy, r & b, country and blues. We've been featured on NPR's 'Prairie Home Companion', have a couple national television appearances under our belt and have graced the radio airwaves of this great state from Duluth to Le Seuer. We've entertained folksfrom your corner bar to county fairs, car shows and music festivals with a dynamic live show that's ear, dance and family friendly!
Al Subola is an award winning guitarist and accomplished songwriter, with glowing reviews in magazines like UK's MOJO, Vintage Guitar, The Onion AV & the Star Tribune. The band is top-flight too, with Dan Gaarder (Trailer Trash, Roe Family) on guitar, Hayden Grooms (The Hillions) on drums and Bill Keefe (Vibro Champs) slappin' the upright bass.
Online Sales
The Bad Companions takes online orders for shipping through this website.
Online Store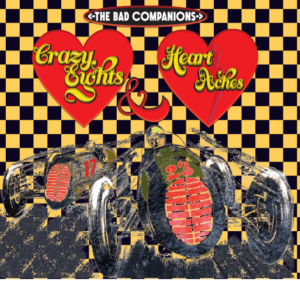 Crazy Eights and Heartaches – (new) CD!!

Play it Loud!
The band's  third album is a bold & eclectic joyride
down the highway of American roots music.
  "…beer-swilling, highway-driving, fightin'-and-dancin' music… hopefully not all at the
same time." – The Onion AV Club
"…the music your mom warned you about…"  – Vintage Guitar
"The new CD is terrific!"  – Gary Eichten, MPR
This item is available for shipping.
Need help?
If you have a question about an order, an item, or a pickup, please contact the artist.
If you need help with this website or your customer account, or if you are an artist in need of support, please contact us.
Are you an artist who would like to be included? Learn more and register here.